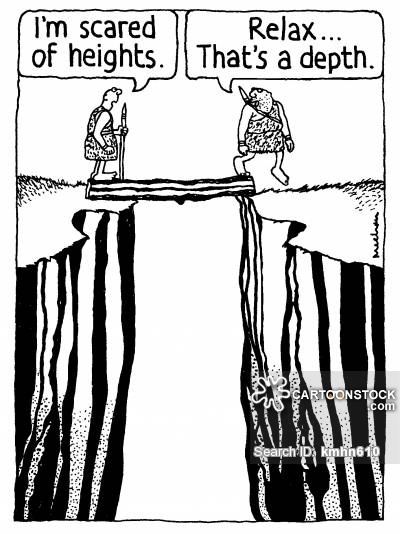 The party's been stuck in the wilderness for months now. Winter-edge-of-nowhere wilderness. It turns out the biggest npc killer is ravines. You'd think wolves, bears, oversized spiders, bloodsucking vines, tentacled freshwater things, or the usual hordes of hostile humanoids. Angry fairies. Carniverous pandas. Nope. Ravines.
Pretty sure we've lost six party members to ravines.
The fantasy genre gets a little dull in a winter wilderness. Most things are hibernating. No farms or towns to explore or draw out the hordes of humanoids or country brigands. You're stuck with dragons. And that's if they're even warm-blooded. I found myself making up reasons why there are kobolds with catapults.
Climbing down ravines. Climbing back up ravines. Crossing deep ravines. Drowning in the water at the bottom of ravines. This is the inglorious death of the wilderness.
Warring tribal factions was a thought, but who fights in the dead of winter? Whole Afghan wars shut down for winter. Some undead, some ghosts, sure. But how many can there be?
We've learned some things though:
50 feet of rope is not long enough to cross a 50 foot ravine
Ice is actually slippery
Snow covers up a lot of sharp pointy things
Water in a frozen wasteland is really cold
Circular clearings around big mounds are terrible places to camp
That food you never bother to keep track of is actually kind of useful
Carrying unconscious party members through the wilderness is annoying. Especially through ravines
Are there more creative encounters to salvage the dullness? More interesting monsters? Exposure to the ruins of a world rich with history? Sure, but here's to hoping for cities and a good pint.
(the cartoon is totally stolen from cartoonstock.com)